To create a school lunch account on the new Titan - A Linq Solution for your student, you will need to have your student's ID number to register for the account.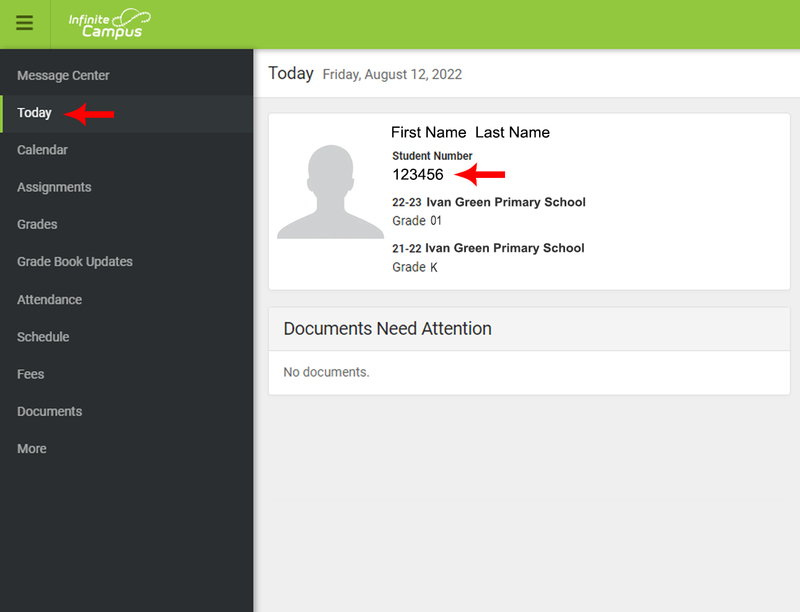 1) Log into Infinite Campus Parent Portal.
https://ic.eastiron.monroe.edu...
2) Click on "Today" which is just below Message Center.
3) The Student Number is the six-digit identification number below their name on this page.
To create a Parent Portal Account, click here.
To register for a student lunch account, go to the following link: https://family.titank12.com/