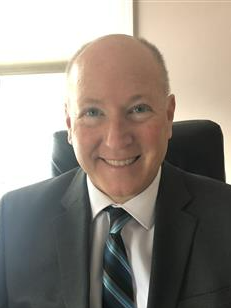 A Message from Robert Crocetti,
Assistant Superintendent for Human Resources
Our Board of Education has created a vision for the East Irondequoit Central School District that is dedicated to providing a comprehensive education for all students. Our educational environment will nurture creativity, critical thinking and problem-solving skills. We will inspire our students to become inquiring, knowledgeable and caring individuals who positively contribute to our local and global communities.
The Human Resources Office is committed to supporting the East Irondequoit School District mission by recruiting and retaining highly qualified employees who possess the ability and skill to carry out the vision of Board of Education. We have over 300 full-time and part-time teachers along with over 250 support staff. Please click on Job Opportunities to view our current openings and access our online application.
Assistant Superintendent for Human Resources - Robert Crocetti
Human Resources Office Staff:
Darlene Carroll

Mollie Stoffelsma

Colleen Fullone
Human Resources Office
600 Pardee Road
Rochester, NY 14609
(585) 339-1220
Fax: (585) 339-1209